The use of QR codes for storage facilities has seen significant growth in popularity due to their convenience and ease of use. Overall, QR code labels provide a secure and efficient way for storage facility operators to manage their customers' access while also providing additional marketing opportunities.
With more businesses turning to digital solutions to simplify their operations, creating QR codes is an inexpensive and effective way to stay ahead of the competition. Learn how to use QR codes for storage facilities to help give your business a boost.
How to Create a QR Code
Creating a QR code is a surprisingly simple process. All you need to do is generate the code with an online tool, then upload it onto your storage facility's website or social media accounts. QR code generators will create a unique code that can be used for your storage facility.
Once you've generated the code, you can print it out and post it in your facility or include it on promotional materials, such as flyers.
Some people like to generate QR codes and share them on social media or in email campaigns. However, it's worth noting that if a customer is accessing posts on their phone, then they won't be able to scan the code, as QR code readers are embedded in cell phone cameras. Check your audience analytics before uploading a QR code design to an email or social media post to see where the bulk of your traffic comes from. If users are accessing your site and social media accounts via desktop, then share away! However, if the bulk of your traffic comes from mobile, then skip the share and prioritize print.
Once uploaded, customers will be able to scan the code to receive contact information for customer service, or whatever information you're using the code for.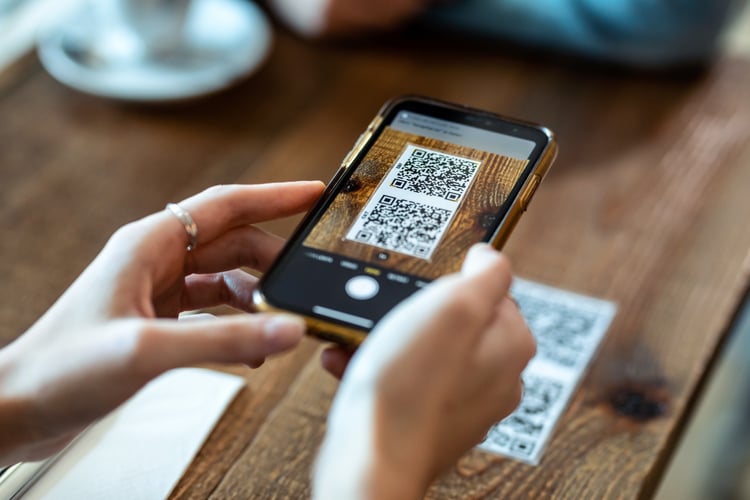 Perks of QR Codes for Storage
There are tons of benefits to using QR codes for storage unit renters at your facility and for marketing campaigns.
Trackable Scanning Analytics
If you're running a digital marketing campaign and want to track performance, QR codes make it easy. When you share a QR code on a poster or flyer, you can access the analytics of the QR code's performance, making it easier to tell if your traffic came from the code or from another source.
Low Cost
QR code tools are low-cost. All you need to do is generate the code with an online tool and share it. There is no need to purchase or install any additional hardware, which makes QR codes a great option for storage facilities that are on a budget.
If you find a QR code generator that offers a free app, just check to see if there is a timeframe on how long you can use the code. With paid solutions, QR codes don't expire, but this might not always be the case with free versions. While a free version won't be ideal for something like creating a visual inventory or promoting Google Reviews, it should suffice for time-sensitive, limited marketing campaigns.
Easy to Use and Edit
It's easy to edit and update your QR code labels. If you need to change the information or link associated with the code, all you have to do is either edit the existing code on the tool's backend website or generate a new one. This makes it easier for storage facility owners to stay on top of changes as needed.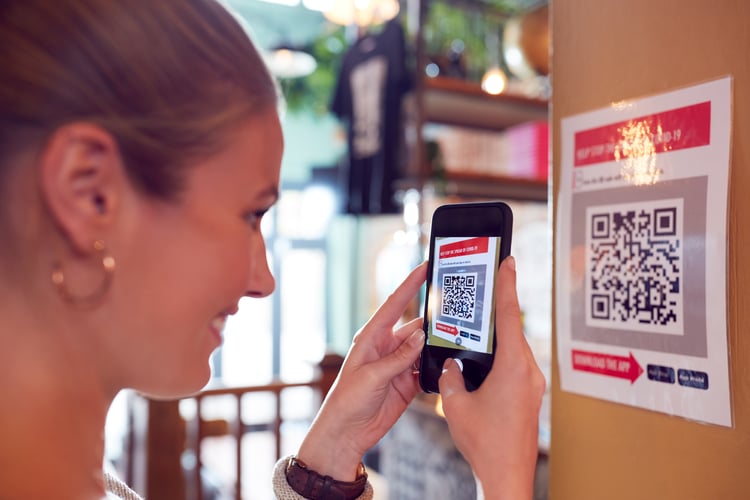 Connect Digital with Print
QR codes can be used to promote your facility's other services such as packing supplies, moving services, and more. You can create unique codes that direct customers to specific pages on your website or social media accounts using a QR code generator.
In doing so, you can connect your digital marketing campaigns with print initiatives, widening your reach to include both existing renters and prospective new storage unit renters.
How Self Storage Operators Can Use QR Codes
QR codes are becoming an increasingly popular way for self storage operators to streamline their operations and provide easy access to customers. Operators can use QR codes in a variety of ways.
Share a Facility Map and Store Information
QR codes can be used to quickly and conveniently share a map of the facility with renters. This ensures that customers will have easy access to the location of their storage unit, making it easier for them to find what they need when they come into the facility.
Onsite Signage
QR codes on signage around your facility can help customers with things like downloading the Nokē Smart Access App, or asking for help if they are locked out of their unit. Signs can also alert customers about special precautions to take for lifts, carts, or other equipment on your property.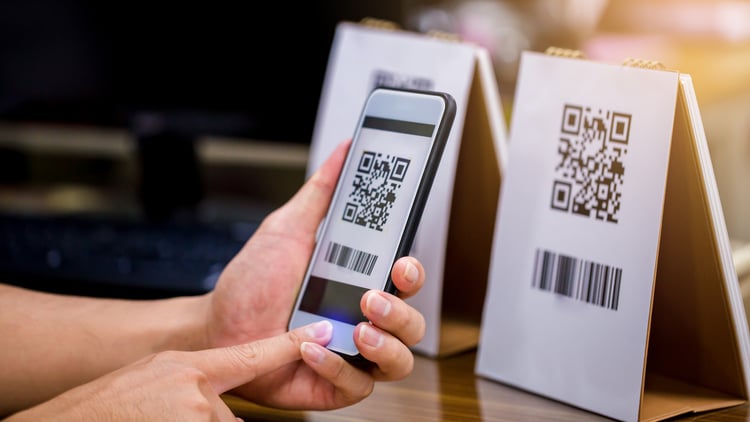 Boost Social Media Follows
QR codes can also be used for marketing purposes. They can be used to link customers directly to your social media accounts so that they can easily follow and share updates from your facility.
Generate Google Reviews
If you're trying to increase your facility's Google Business Profile, then QR codes can help. Place a code at the front desk or lobby that links directly to your Google My Business page. This will make it easier for customers to find and leave reviews which help improve your online presence and boost visibility in search engine results pages.
Link to Referral Program
A great source of leads is existing customers. Post QR codes around your facility offering a discount for any other customers they refer to you.
Link to Renter Resources
Another great use for QR codes is to link to online resources. You can provide information about your facility, such as rules and regulations, access info, insurance policies, or safety tips. This makes it easier for customers to quickly access the information they need without having to search for it manually.
Inventory Management
Renters often use barcodes or QR codes to easily identify inventory. When they scan the code on a box, they'll be granted easy access to an inventory list so they know the items inside any of their storage containers. But facility operators can do this, too!
QR codes can be used to track inventory and keep accurate records of what is coming in and out of the self storage facility. This makes it easier for operators to stay on top of their business and know exactly what is being stored, who has access to it, and when the inventory changes.
Selling storage supplies at the facility? Storage facility operators can also benefit from QR codes in terms of keeping accurate supply and inventory records on the backend.
Easily Offer Discounts
Additionally, storage operators can even use QR codes to provide customers with discounts or promotional offers based on specific time frames or services used.
How a Consultant Can Help
Overall, QR codes provide an efficient solution for storage facilities that need to manage customer access while still staying on budget. By utilizing QR codes, storage facility owners can take advantage of the low-cost, secure, and efficient nature of this technology to give their self storage business a boost. With just a few clicks, generate your own QR code and unlock the power of digital marketing for your storage facility.
If you need additional marketing support for your self storage facility, a consultant can help. At Storelocal, our consultants have experience with digital marketing and have helped numerous independent self storage facility operators compete with the REITs. Contact us today to learn more about how we can help you leverage the power of QR codes and other digital marketing strategies for your storage facility.