Attracting and retaining employees who are a good fit for your self storage business is essential to running a successful storage operation. You want the people representing your company to be knowledgeable, reliable, and motivated in order to provide excellent customer service, increase efficiency, and ensure operational excellence.
Here are some tips on how to attract and retain employees who are a perfect fit for your self storage business—with some specific advice from StorCo CEO James Reid, shared in a recent Storelocal Member meeting.
How to Attract The Right Employees
If you only get one takeaway? Reid explains, "I think a lot of times we find ourselves getting trapped in, 'Well, I need to hire somebody,' then you hire them." This mindset might lead to less-than-ideal hires, yet, as the StorCo CEO notes, you, as a self-storage facility owner, might "take your foot off the gas of your recruitment efforts, and then you need to hire again" when employees leave or need to be terminated.
Consider Your Self Storage Story
When you're looking to hire new talent, you want to make sure that the people you bring on board understand what makes your self storage business unique and valuable to your customers. To facilitate this, you need to know how to communicate and sell the story behind your business.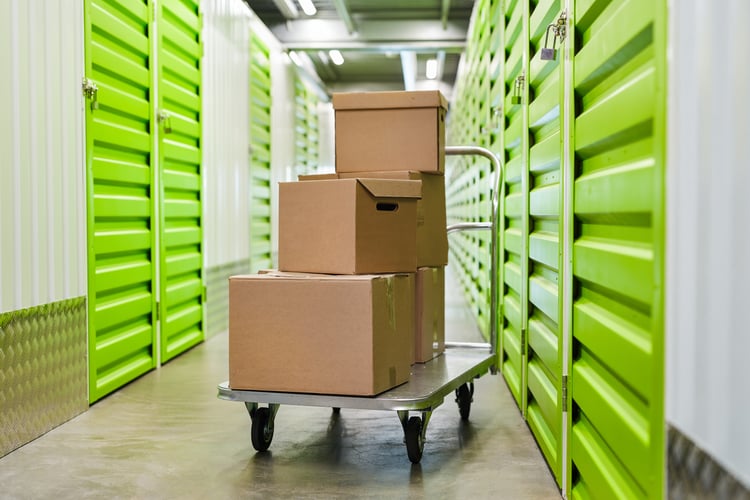 Ask yourself: how does storage motivate and push your ultimate goal and how are you sharing that with your team?
Reid recommends considering how you got into the business and why you do what you do. This helps you form the basis for your self-storage story so you can share it with your employees.
Attracting the Right People with Mission Statements
Create a mission statement and vision statement for your self storage business that will help you attract the right people. It's essential to have a clear mission statement because this should be the driving force of all decisions made by your team and can help you get the right people who are passionate about what you do into the fold.
Reid encourages facility owners to ask:
What is truly my mission statement for my business?
What's my vision statement?
Why would someone want to join my team? Is it just the money or is there a bigger picture?
Your mission statement and vision help you align your team with what you're trying to accomplish. Reid has a couple of questions for self-storage owners to consider: "If you don't have some of these in place, what do your employees have to grab onto when work gets tough? Do they believe in the mission you're trying to accomplish?"
Here's a quick checklist of things to create to help your employees understand your company mission:
Your company mission statement, typically 1-2 paragraphs long.
A vision statement, which is your mission statement rephrased and summarized in one line.
Your core values.
What's Your "Super Bowl?"
Does your team know your vision? Football players rally together in hopes of making it into the Super Bowl and walking away with the Vince Lombardi trophy. They have a set goal to achieve and, when the going gets rough, can find the motivation to push toward that end goal.
Reid says, "If [employees] don't know what they're tracking towards, it's hard for them to find commitment and strength in those hard times. Cultivate and give [them] a vision so your team knows what your 'Super Bowl' looks like… If you want to have a great team, how do you rally around something big?"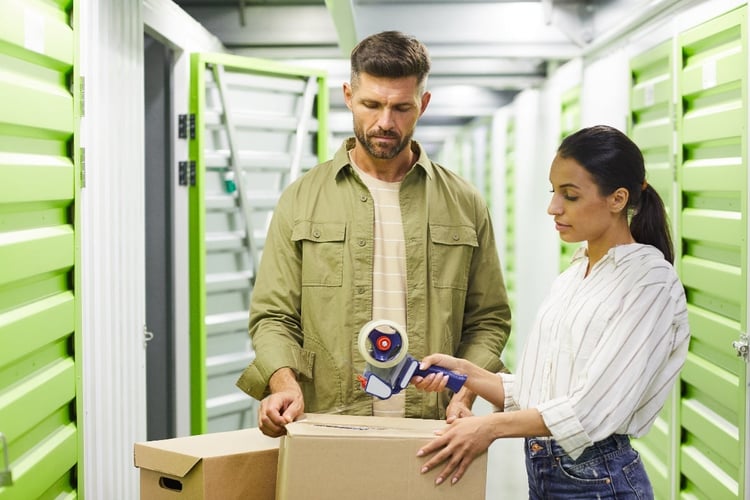 A great example of a clear vision statement is Nike's—which is to "Bring inspiration and innovation to every athlete in the world." Nike then clarifies that "If you have a body, then you're an athlete."
While money is the end goal for many business owners and employees alike, you need a vision statement to inspire and motivate people so that when your self storage business hits a rough patch, they stick it out so you can retain your team rather than deal with employee turnover.
Be Considerate of Core Values
You should include between three and ten clear and easy-to-remember core values. Some examples of values a company might have include things like integrity, respect, and accountability.
Not sure where to start? Google publicly lists its core values if you need some inspiration. So does Uber.
And as Reid reminds us, "Be considerate of what your real values are and then try to find ways to live that out and to encourage that throughout the team. When your team is known for these different values, you start to attract those same team players."
Know Who You're Recruiting
As you recruit top talent, it is crucial to refine and define who you are trying to reach. This will help you focus your job post to attract the right job seekers who are a great fit for your culture.
Your recruitment (and hiring process as a whole) should be targeted and intentional. If you're looking for a team member who is highly innovative or customer service-oriented, make sure that those qualities are emphasized in the job description.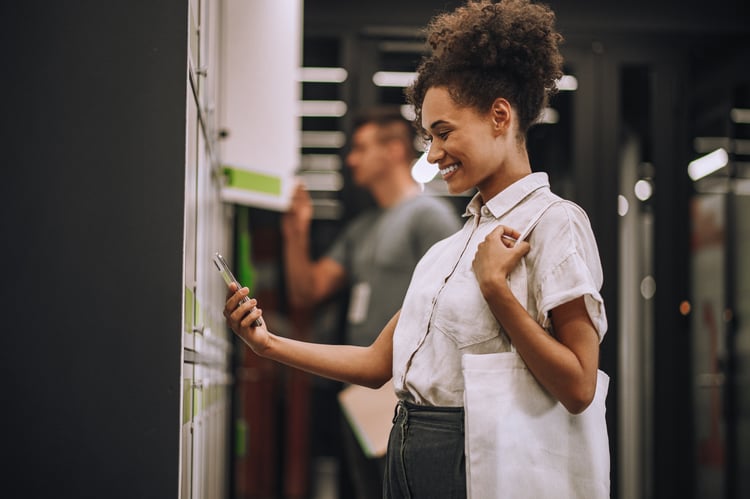 Employee Retention Strategies
Reid says, "This is not really a destination as we think about hiring, training, and building teams. This is an ongoing process." In short, retention is not a "one and done" type of solution as it requires repeated effort on the part of business owners and their leadership teams.
Meet With Your Team Regularly
How often are you having a true huddle around your team? Are you taking the time to huddle with your team to discuss how to get to your version of the Super Bowl?
Huddles are important so the team can feel connected, team members can feel important, and know their work is valuable. Reid recommends everybody meet at least quarterly so you can build a strong team. Plus, it ensures everyone is on the same page.
Another thing you should do in your meetings? According to Reid: "Be vulnerable. This is an opportunity for you to be a real person, not just somebody at the top."
Does Your Team Know If They're Winning?
Are you tracking your team's performance? If you're not, how can you be sure that you're appropriately rewarding your top performers and working to keep them?
As the StorCo CEO notes: "We need to be clear. As you think about tracking that performance, everybody wants to win but it's important that we're doing a really good job tracking."
Tracking performance allows you to benchmark progress. It gives the team an understanding of how they're doing and what the stakes are. Some key performance indicators you should track are retention rates, customer service scores, the number of completed jobs within a certain time frame, and any other metrics that measure success at your facility.
By tracking your employees' performance regularly, you can identify areas of progress as well as areas that need to be improved before it becomes too late.
Train to Retain Your Team
Invest in your team and make sure they're receiving the training and resources that they need to succeed. If you want to keep good employees, give them every opportunity to grow professionally.
"This is an investment that must be made," Reid says. "This is something that we cannot just set aside and not be part of our process with our teams. If you don't currently have a training budget or a training mentality, you gotta start."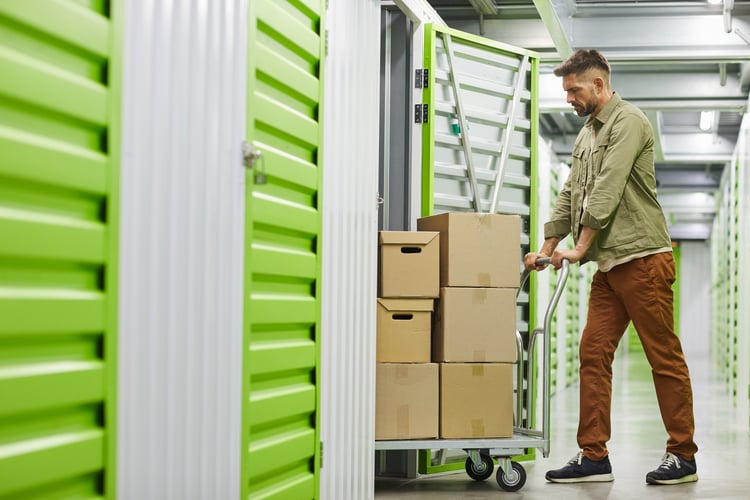 Not to mention that training boosts employee engagement and aids in retaining talent. In a study by Udemy, 80% of employees interviewed said that learning and development help them feel more engaged in the workplace.
And according to LinkedIn's 2018 Workplace Learning & Development Report, 94% of employees said they would stay at their company longer if the company invested in their learning and development.
By dedicating resources to training, you will help create a team of passionate, productive, and confident employees. Plus, when your team members are well-equipped with the right skills and knowledge, they become more valuable to your business in the long run.
Some ways you can train your team include:
Webinars
Conferences (including Storelocal events!)
Working with local associations
Mentorship programs
Leadership training for new managers
Reid also recommends starting a book club with your employees. "We've been doing a book study for about six weeks. Each week, we go through a couple of chapters a week and we digest them as a team. How do we learn from this, how do we grow from this? It opens up opportunities for us to learn from the team."
Consider Your Why… And Your Employees' Why
Reid recommends you cultivate a "why" bigger than yourself. This way, you can consider what motivates your employees beyond their work. Your company culture should be cognizant of how to make your existing team members thrive.
Reid recommends asking yourself, "How do we buy into their why? How do we cultivate an area or space for our employees to start to build their why? What is their push and why do they do what they do?"
Show That You Care
Keep in mind that employees should not be taken for granted. Utilize employee recognition and reward systems, as well as performance reviews, to keep your team motivated and engaged.
Also, think about how you can create a positive workplace culture and environment so that your team actually enjoys coming to each day. Foster an open-door policy so they feel comfortable talking to you about any issues or concerns.
One way you can show your employees that you care is to provide PTO so they can do something for themselves. This gives you the opportunity to bridge the gap between your 'why' and their 'why.'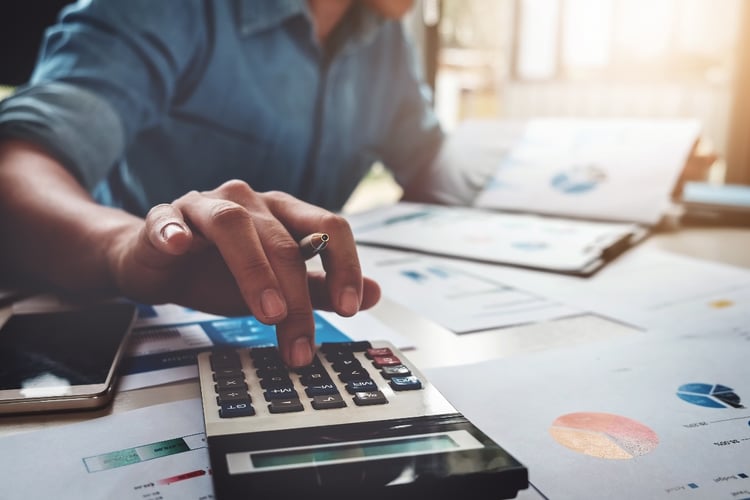 Some other benefits you could offer include:
Health insurance.
Flexible work hours.
Stipend for gym memberships.
Retirement savings plans.
Sick and/or mental health days separate from PTO.
Offering a competitive salary.
Walk the walk and talk the talk with work-life balance.
Reid says, "If someone really feels that they're loved and they're cared about, they're here to stay. You gotta ask yourself, how do I support my team members so they understand that I care about them and that this is a joint effort for us to continue this journey called life? When your team knows that they can break through walls and that their team has their back, that's a strong team."
Still Need Help With Your Employee Retention Strategy?
At Storelocal, the most experienced individuals in the industry come together in our exclusive membership community. By joining, you have access to the wealth of knowledge that our members represent. Retain talent and find great employees with some additional help from self storage hiring members and leaders in our membership community.