ENGLEWOOD, CO March 2023 — Alert Storelocal property managers helped a local family recover their RV, which was stolen from their home in Lakeside, CO, in March 2023. After making a few stops, the thief later parked the RV at Storelocal in Englewood. The next day, when the self storage manager arrived at work, they saw the RV and realized it did not belong to a tenant at their facility. They called the police, and the RV owners were able to recover their stolen vehicle from our self storage facility in Englewood, CO.
According to a CBS Denver report, "Property managers at Storelocal were able to track down the RV and contact police. On Sunday, officers were able to recover the RV and return it to its owner."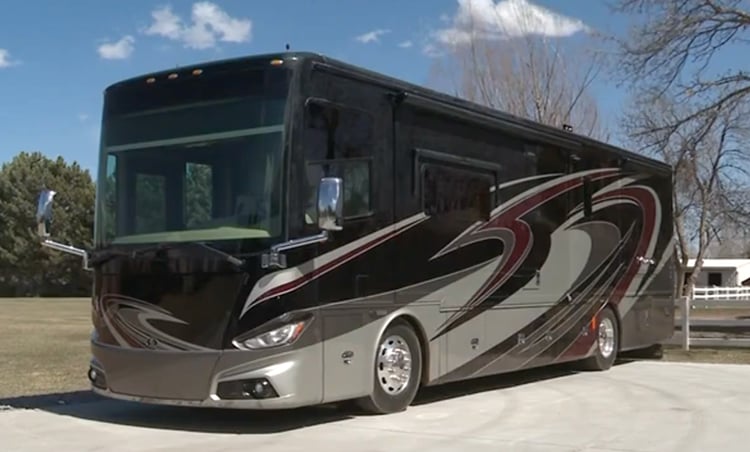 Image courtesy of CBS Denver
This is a prime example of the high level of customer service that Storelocal strives to provide – not only to customers but also to the community in which they are located. The Storelocal team understands that our customers trust us with their possessions, and we take that responsibility very seriously. Likewise, Storelocal takes pride in serving the larger community where each facility is located.
"It's always great to hear about and to have a success like this due to the great work of our incredible facility managers," says Conner Skeen, Chief Operating Officer at Self Storage Admin, representing the facility owner.
At Storelocal, we know that self storage can be stressful, and we want to make the process as easy and hassle-free as possible. Our storage facility staff is friendly, knowledgeable, and always willing to go the extra mile to help our customers. We're proud of our members at our self storage facility in Englewood, CO for exemplifying our core values and doing the right thing.
Local law enforcement in the Lakeside Police Department also did an excellent job investigating the theft of the RV and working to identify the person or persons responsible. The individual arrested is also a suspect in numerous other vehicle thefts. When so many stories in the news are discouraging, it is heartening to see that the community – including businesses like Storelocal – can work together to help each other out in times of need.
As Conner Skeen says, "Helping this family quickly recover their RV is a huge win and a real testament to the diligence and care that our Storelocal team in Englewood places on running a well-managed facility."
The recovery of this stolen RV by our conscientious Storelocal property management team at our self storage facility in Englewood, CO demonstrates our commitment to providing exceptional customer service and peace of mind to both our customers and the communities we serve. If you're looking for a well-run self-storage facility that prioritizes customer experience, look no further than Storelocal. We have 68 facilities located across the United States.